Israeli plug, two poles + earth
Standard SI 32 part 1-16 A/250 V


Mandatory as of September 28, 2006
VALID IN THIS COUNTRIES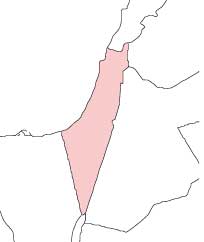 Jacket colours for PVC leads: black, white, grey (other colours on request)
Rubber leads:
black (other colours on request)
APPROVAL SYMBOLS



A depiction of the Israeli symbol
is only permitted upon the prior
approval of the responsible
authorities.


LEADTYPES IN USE AND CROSS-SECTIONS IN MM²

H05VV-F
3 G 0,75
3 G 1,0
3 G 1,5
CONFIGURATIONS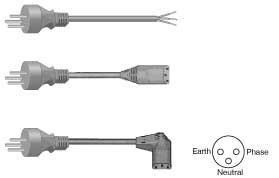 Israel hat its own standard, which is described in SI 32. This plug system is designed for 16 A and can only be used in Israel. Due to a threaded safety cover, the plug has to be inserted into the power outlet with a clockwise rotation by 30° to make contact.

The Israeli plug has three round contact pins. The earthing pin is arranged centrally offset and is accommodated by the power outlet.

The center-to-center distance between the contact pins is 20 mm. The plug is polarized.